CORDIS, HONG KONG
Address: 555 Shanghai Street, Mong Kok, Kowloon, Hong Kong
Year of commencement of operations by the Group: 1994
HKTB rating: High Tariff AHKTB rating: High Tariff A
GFA ('ooo sq.ft.): 580
Number of rooms: 669
Number of food and beverage facilities: 4
Number of ballrooms: 1
Number of meeting / function rooms: 3
Cordis is a High Tariff A hotel which delivers service from the heart while celebrating the best of its location by bringing the sights, sounds and vibes of the surroundings into the Hotel in a sophisticated way. Cordis is a short walk away from famous street markets such as the night market on Temple Street, the Ladies' Market and the Jade Market, and is directly connected to The Langham Place Shopping Mall and Mong Kok MTR station. Cordis is also connected to an office tower. Cordis is the only large-scale luxury hotel in the heart of Mong Kok and easily accessible by various modes of public transportation, including the MTR (MTR Corporation, Hong Kong's mass transit railway network). Mong Kok attracts many shoppers, both local and overseas, as the location has a plethora of shopping malls, street shops and open bazaar outlets. In addition to retail, Mong Kok is an entertainment and commercial centre.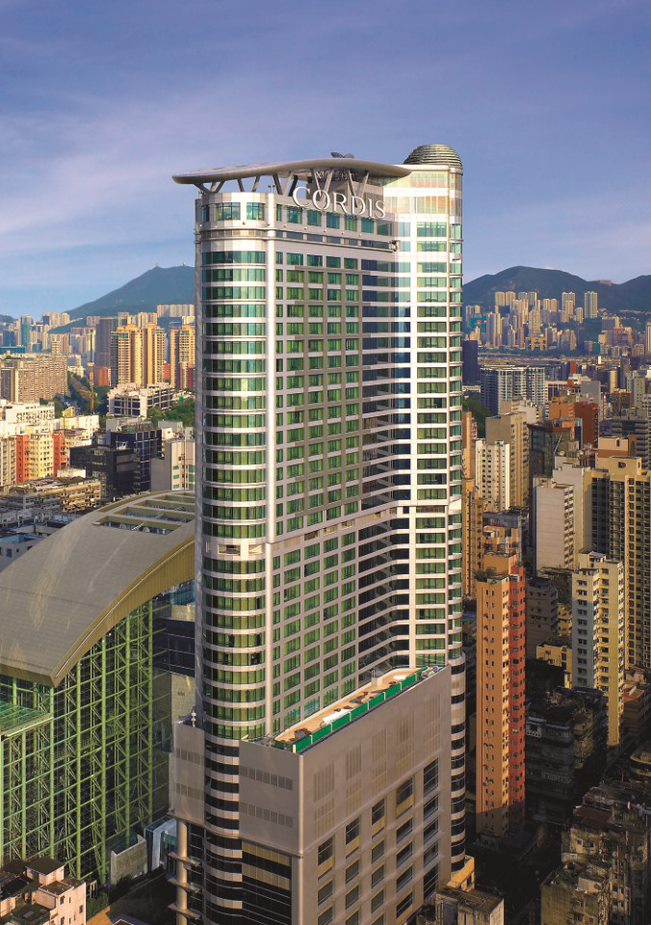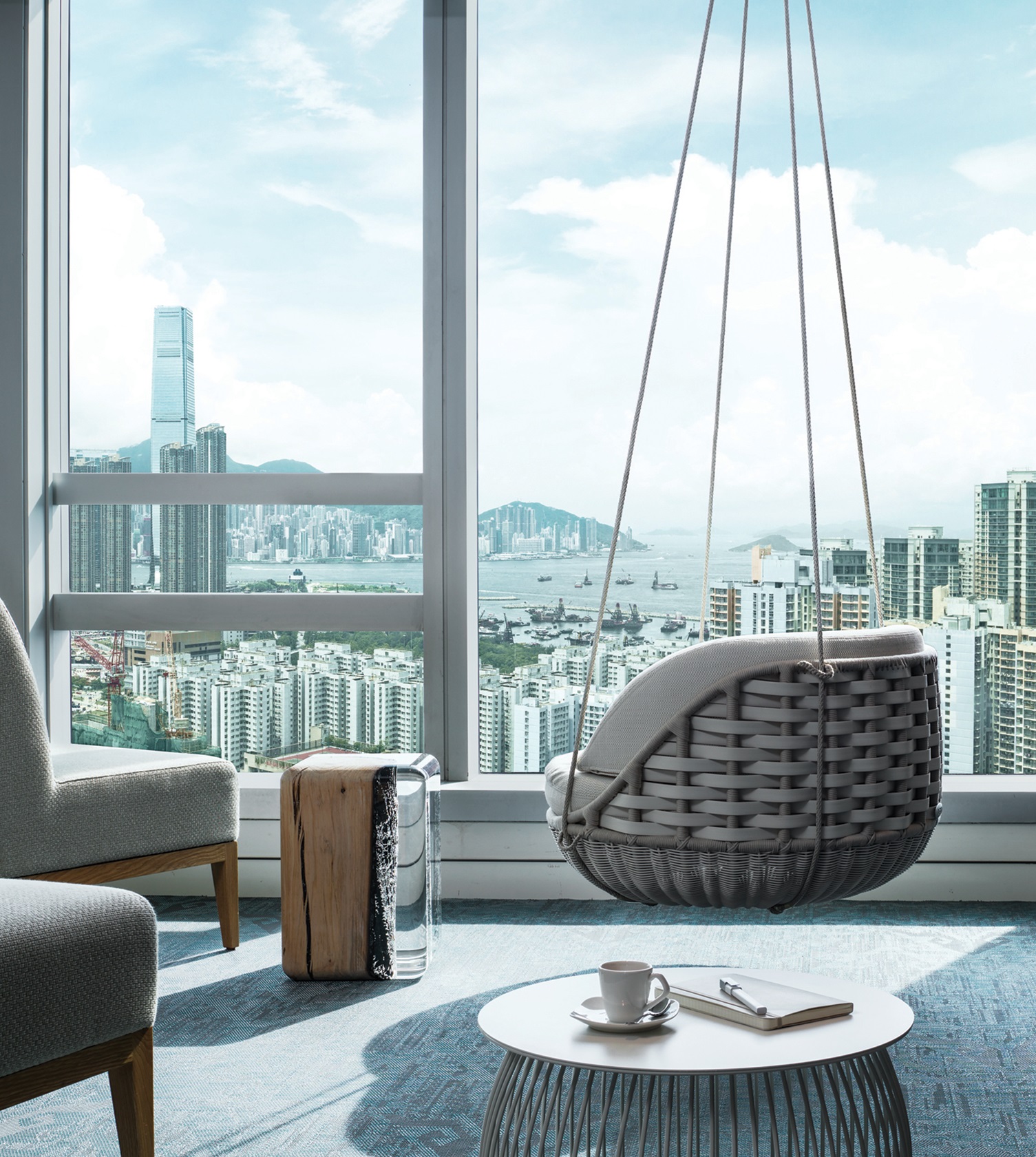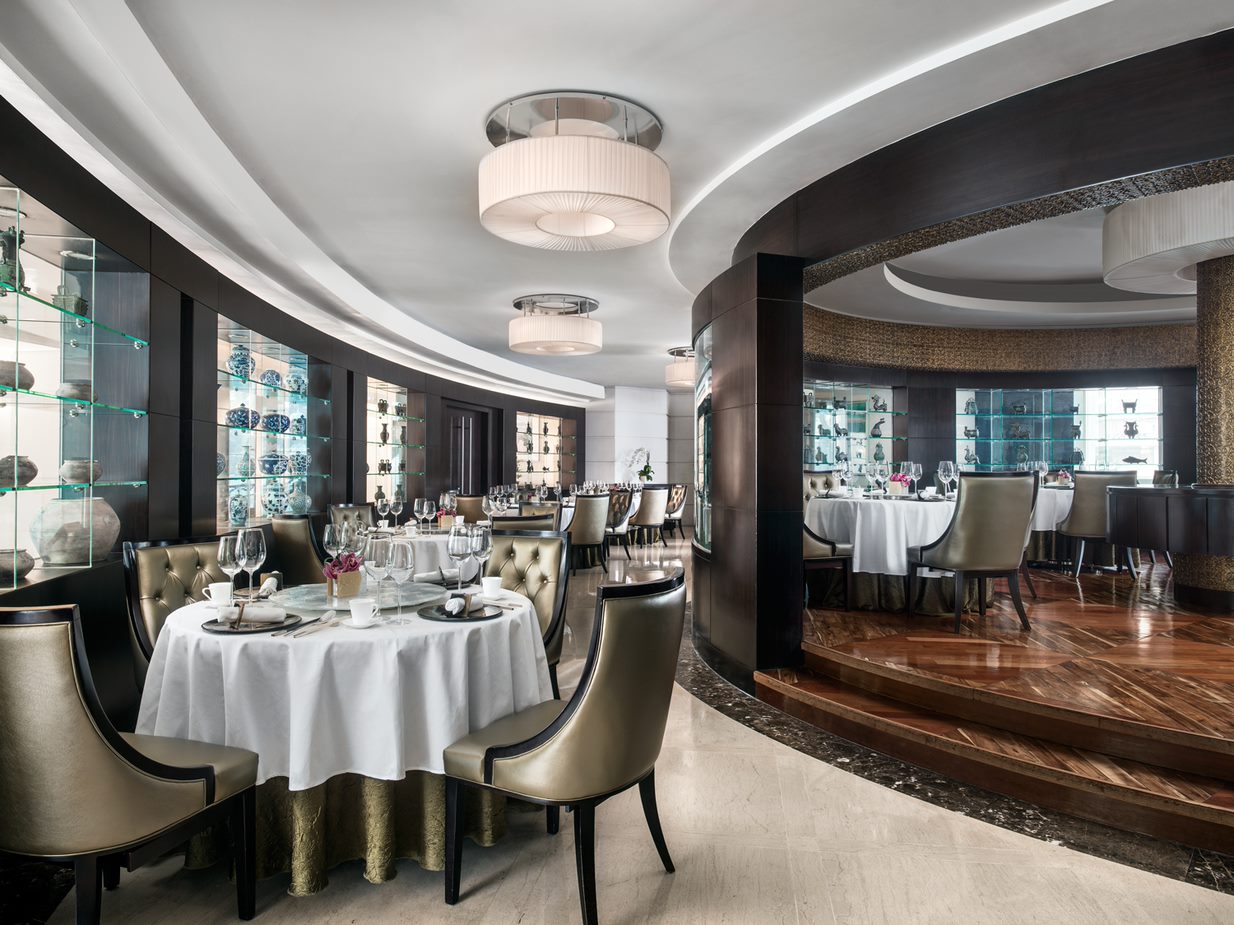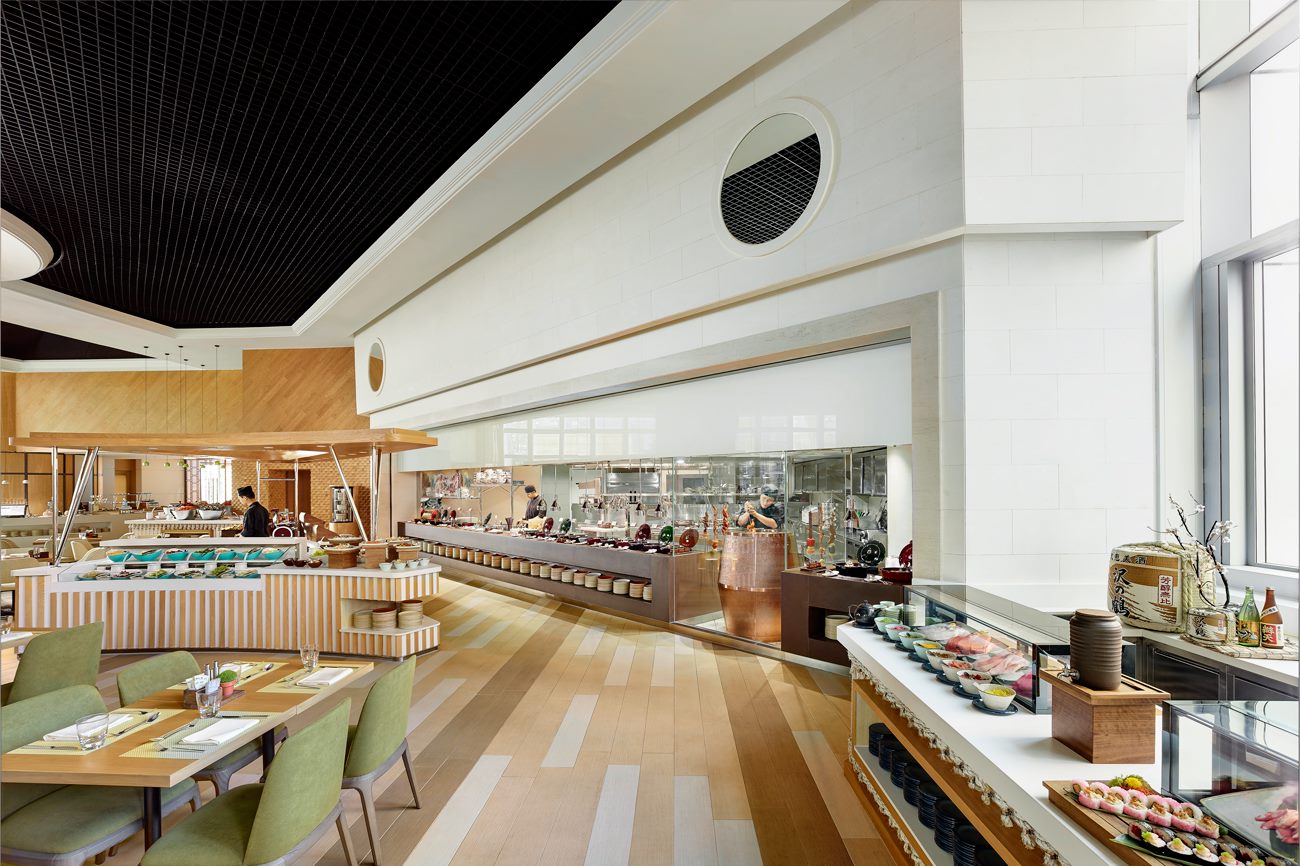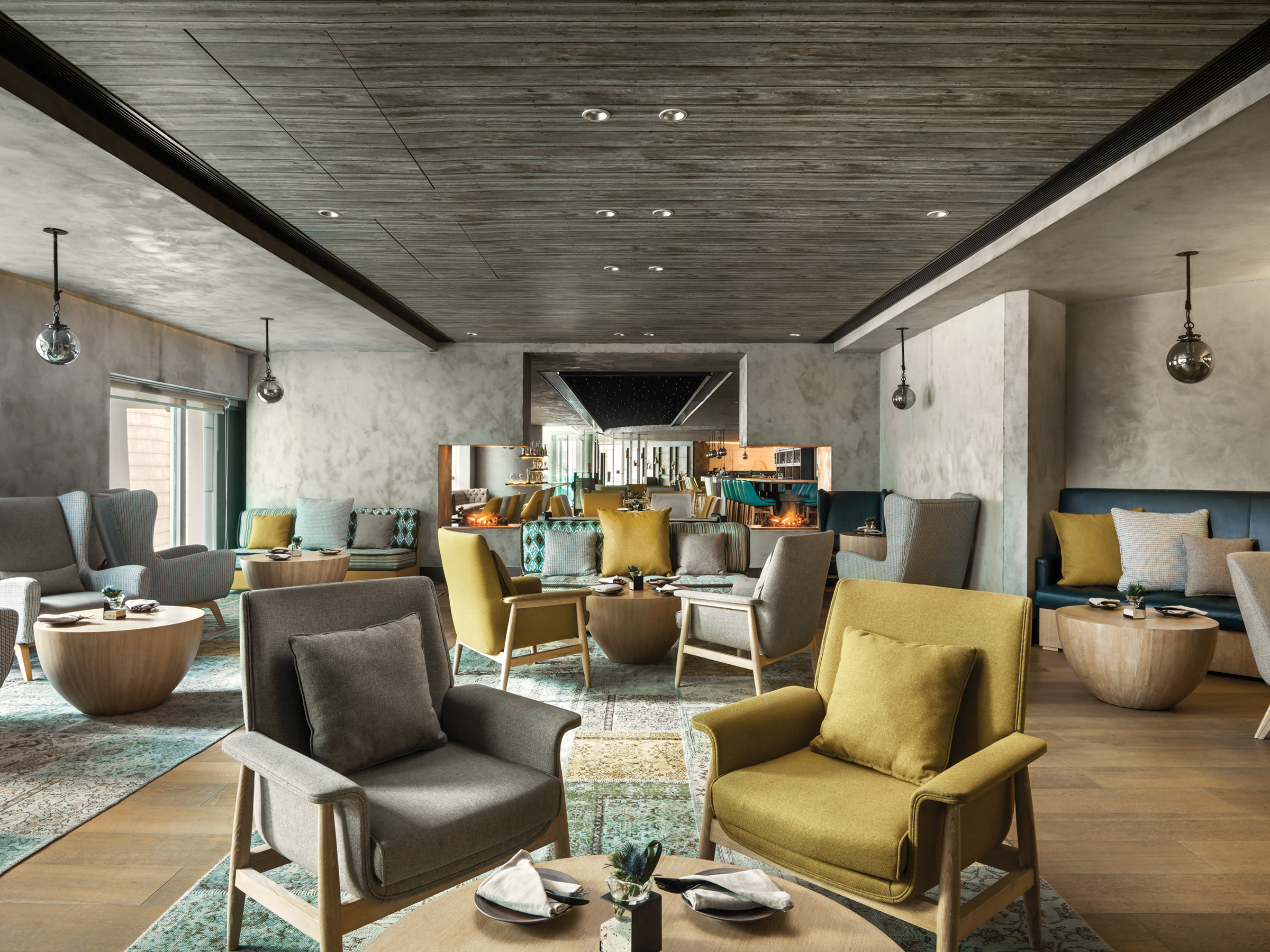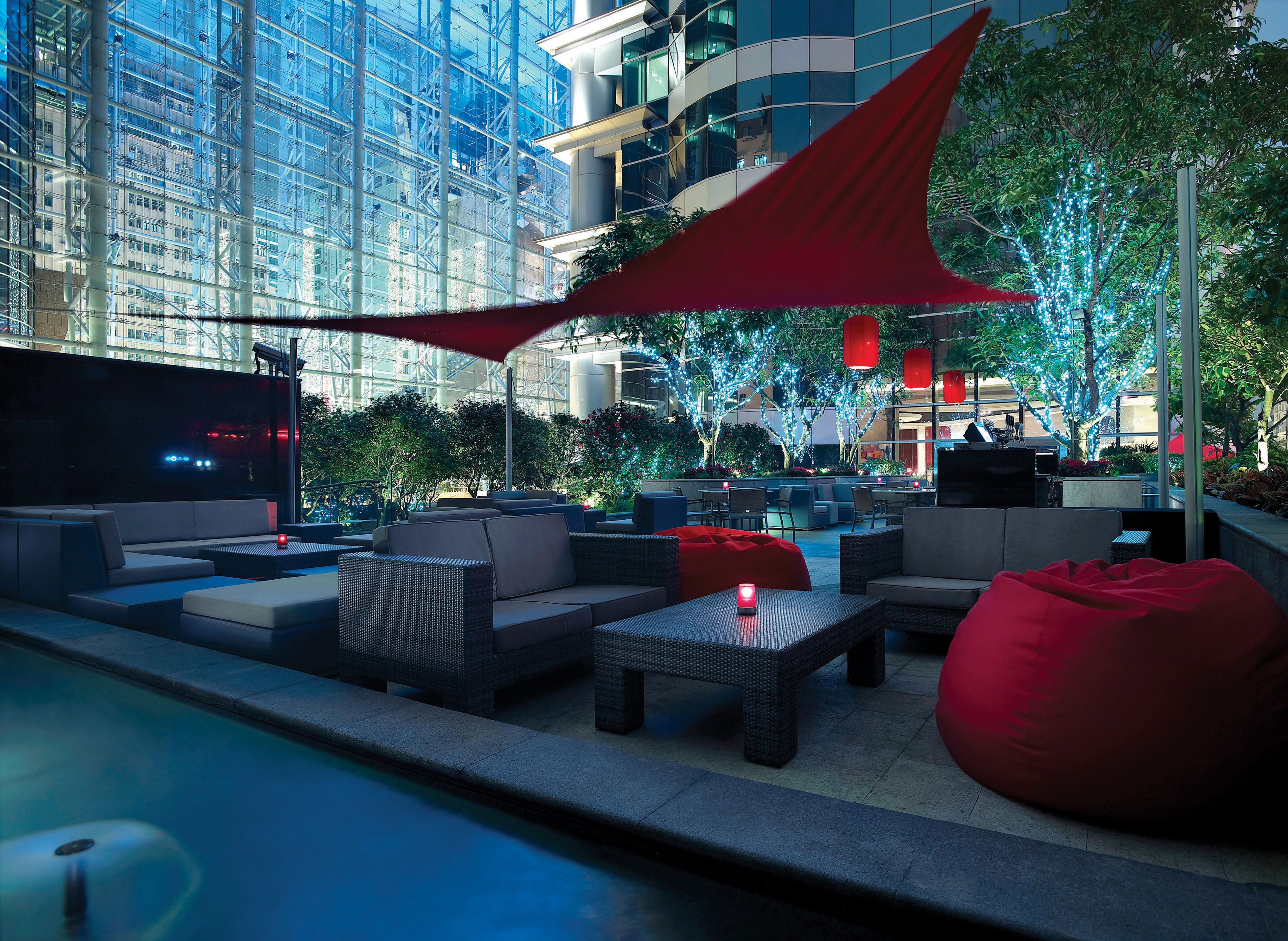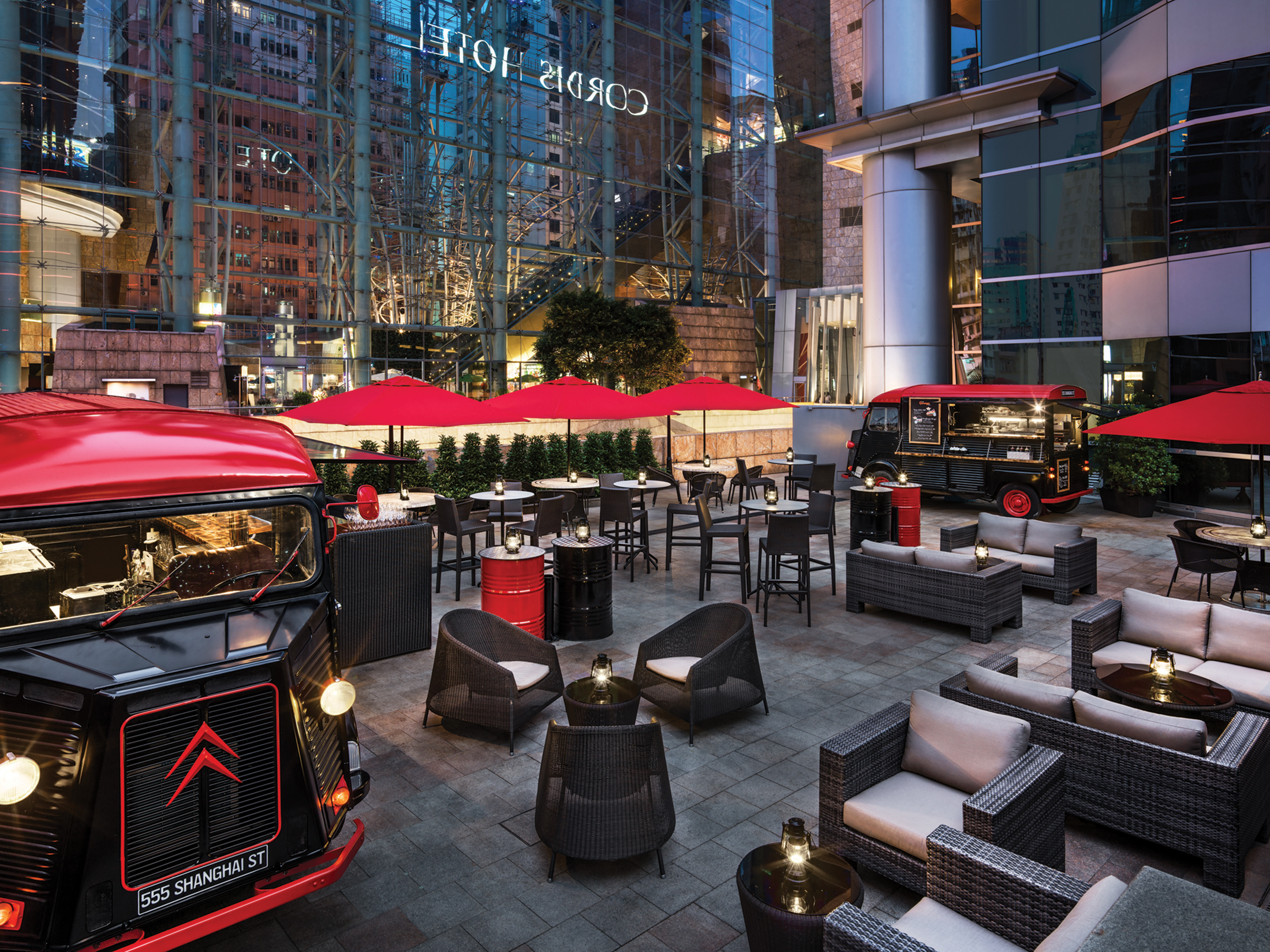 Overview
Cordis has 668 rooms and suites (including 16 universal access rooms) on 42 floors, ranging from approximately 280 sq.ft. to approximately 1,700 sq.ft.
Meeting and Function Facilities
Cordis has a total meeting and function space of approximately 15,000 sq.ft., comprising the following:
- The ballroom of approximately 6,600 sq.ft. capable of accommodating meetings for up to 600 persons and with a ceiling height of 23 ft.;
- Three meeting/function rooms of various sizes ranging from 1,750 sq.ft. to 3,400 sq.ft. The Star Room, located on the top floor of Cordis, has an area of 3,400 sq.ft. and is capable of accommodating up to 300 people. The Star Room is one of the highest meeting/function room in Kowloon and offers views of the Kowloon peninsula and Hong Kong island; and
- A business centre providing facilities and services for business travellers. In addition, The Backyard at Cordis has a 6,000 sq.ft. outdoor deck with lounge furniture, mango trees, a waterfall and water features, which is capable of accommodating up to 200 people and can be used for outdoor events.
Food and Beverage Facilities
Cordis also offers a wide selection of food and beverage options, including the following restaurants:
Ming Court, an award-winning restaurant serving Cantonese cuisine, which has been recognised by Hong Kong & Macau Michelin Guide for seven consecutive years (2009-2015). Ming Court is decorated with a collection of replica Ming Dynasty pottery and ink landscape paintings by leading contemporary Chinese artists. In addition, Ming Court has an extensive collection of wine and features its own Ming Cellar with more than 430 types of wine from over 100 regions;
The Place, an all-day dining restaurant serving international cuisine;
The Backyard, serving beverages and snacks in an outdoor lounge area with a waterfall and water features; and
L'Eclipse, an all-day dining restaurant with an open-concept kitchen serving international cuisine;
Alibi - Wine Dine Be Social, a modern, industrial-chic space where offer multi-dimensional experiences including wine tastings, mixology art, creative shared plate food and coffee artistry.