CORPORATE
Sustainable Development
Together with the Hotel Manager, we are committed to be a sustainable company.
Sustainability is embedded into our hotel operations by engaging our major stakeholders through CONNECT, which is our corporate social responsibility programme.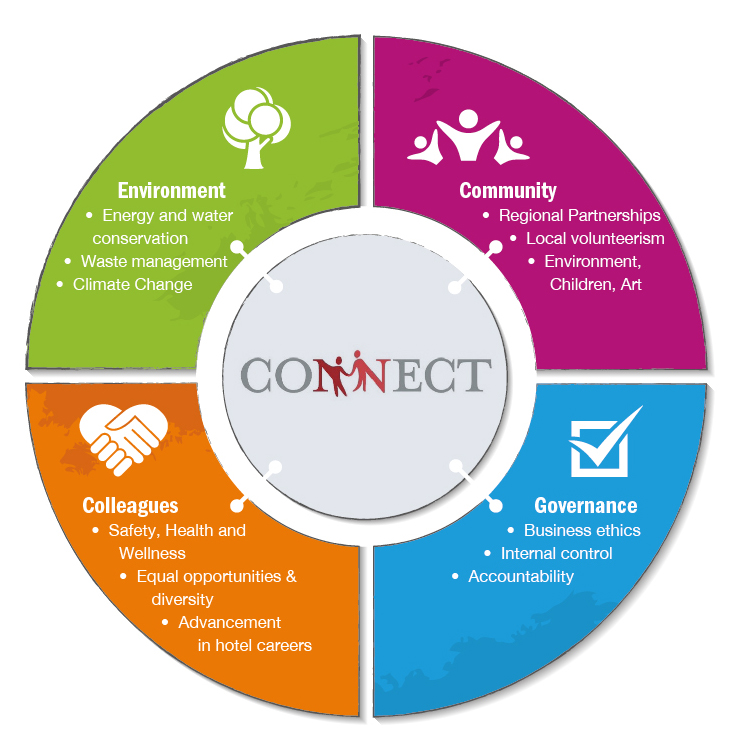 Environment
We implemented a systematic approach to managing environmental issues at hotels through a partnership with EarthCheck. EarthCheck provides the holistic environmental management systems used by the travel and tourism industry as benchmarks and certification of their operational practices. Environmental policies were developed to identify issues that are related to our hotel operations. Independent third party verification by EarthCheck ensures that we are compliant with the relevant legislations and pushes continuous improvement in our environmental and social performance against the material issues which include, energy and water consumption, carbon emission and waste management.
EarthCheck certification is the mandatory key performance indicator for our hotels. The Hotels continuously increased their efforts in compliance to EarthCheck's regulations and achieved the status of Gold-Certified EarthCheck Hotels through over five years' of consistent sustainability efforts. In addition, Cordis, Hong Kong is accredited with an ISO 14001 certification.
The Hotels also participated in various programmes and charters by the Environment Bureau and Environmental Protection Department of HKSAR Government, including the following:
- Charter on External Lighting
- Certification on Programme on Source Separation of Commercial and Industrial Waste
- WasteWi$e Certification
- Food Wise Charter
The Hotels actively engaged with our key stakeholders to drive continuous improvement in the sustainability journey. "Loving Earth Month" is the CONNECT featured environment event introduced in 2015. Throughout the month, the Hotels offered meatless dishes at restaurants and colleague cafeterias on Mondays to promote a healthy low carbon diet. Colleagues are encouraged to walk more and rely less transportation with the 10,000 steps challenge within the Hotels.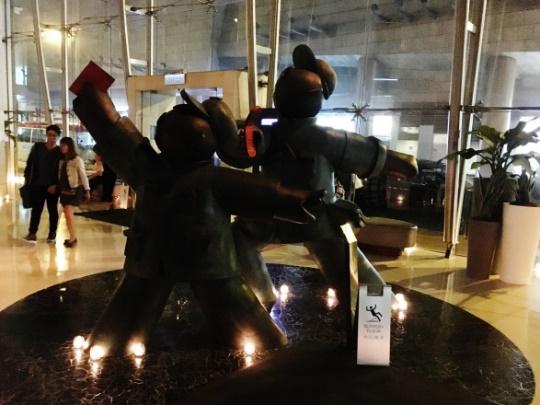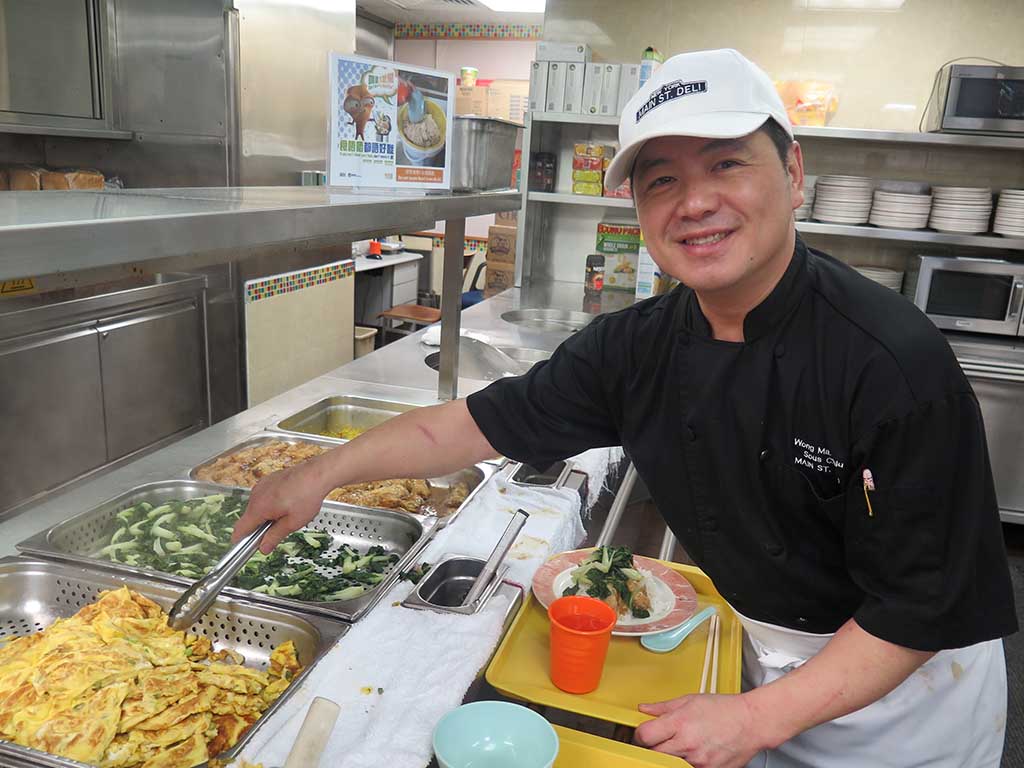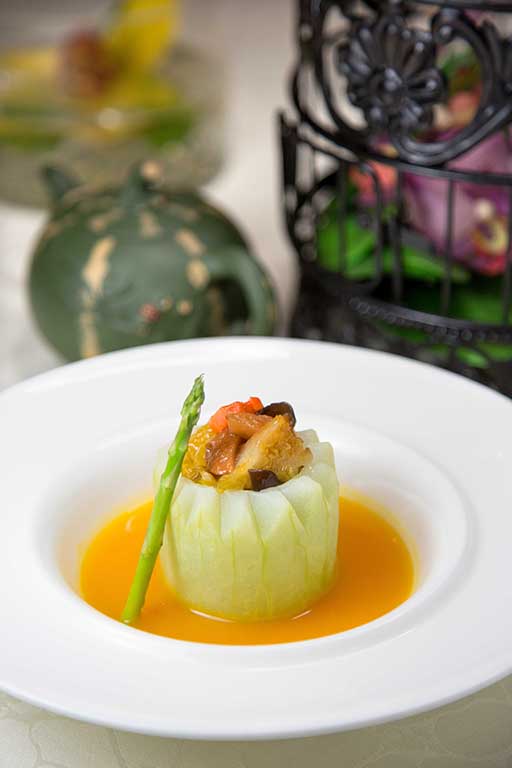 Community
We are no strangers to the community where we operate. We encourage recruiting the right talents and buying products and services from the local area for our hotels.
We contribute to local communities, not simply through philanthropy, but also in other ways including donations and visits, free or in-kind sponsorships and employee volunteering. Our colleagues deliver an annual average 2,000 hours of support to charitable and other social initiatives.
We also received accreditation for the past decade and was recognized as a 'Caring Company' by the Hong Kong Council of Social Services .
We have been partnering with Hope worldwide Hong Kong since 2013. We jointly organized an annual summer event at one of the Hong Kong Hotels annually for the past 4 years. A group of children from local low-income families are invited to discover how to be a young hotelier and be a greener citizen through various workshops and hotel experiences. Our volunteers designed and structured these workshops to demonstrate the importance of the "Six Pillar of Character" advocated by Hope worldwide. We also extended our support with media interviews organized with our community partner, featuring the event.
We raised our colleagues' awareness on protecting the environment and promoting the beauty of our nature through tree planting and green outings. In addition to our on-going support for global environmental events such as Earth Hour and Earth Day, the Hotels also organized different volunteer activities for green groups such as meal box preparation at Food Angel and beach clean-up.